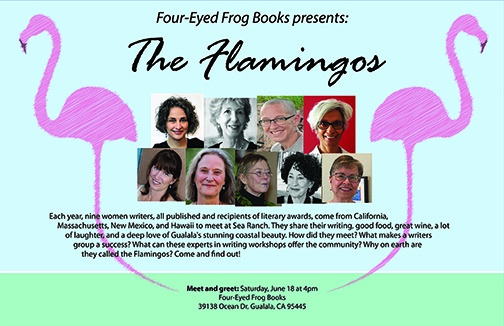 Every writers group has its story: how it formed, what it provides. Ours, The Flamingos, is no exception. Nine of us started meeting in 2012 and haven't stopped since, taking shelter in abodes once a year at Sea Ranch where we hide out together in order to write, share exercises, swap publishing targets, and witness one another's varied paths to finding our multiple home forms for our words, stories, poems, prose poems, blog-posts, novels, essays, memoirs, reviews and forms-in-the-making. This year, we are coming out of seclusion to share our thoughts about what makes a writers group work and to hear from you about what fuels your own writing process. The Flamingo Meet and Greet (a free event) takes place at Four-Eyed Frog Books in Gualala on Saturday, June 18th at 4 p.m.
If you are unable to meet us in person tomorrow, check our individual websites for opportunities to meet us on book tour or in workshops in the cities we call home in the bios listed below.
Monthly Themed Poetry Workshop, San Diego
If you live in the San Diego area, I would love to work with you in my monthly themed poetry writing workshop—we meet the first Tuesdays of the month; drop-ins and all level of writing experience welcome. When we next meet on Tuesday, July 5, 2016, we will be looking at poems based on the theme of Travel (and that theme of travel extends to all forms: for example, physical and spiritual pilgrimage).  Bring a poem you have encountered over the years based on travel to share with us and you'll leave with notes towards your own travel poem and plenty of exercises to keep you busy until we meet again in August. Upcoming themes include: August/Harvest, September/ Animals, October/Music.
Sign up here for First Tuesdays: Theme Set go Poetry Workshop at San Diego Writers, Ink (cost is $30 for members of SDWI, $36 for non-members).
Flamingo Bios:
Jayne Benjulian began writing as a young girl, leaving letters under the mattress to read years later and see who she had been. She has been an Ossabaw Island Project Fellow; a teaching fellow at Emory University; and a Fulbright Teaching Fellow in Lyon, France. She holds an MFA from the Warren Wilson Program for Writers. Her first collection, Five Sextillion Atoms will be published in June 2016. Find out more about Jayne and her work at www.jaynebenjulian.com.
Sandra Hunter's short fiction collection, Small Change, won the 2016 Gold Line Press Chapbook Prize and was published in June. Her debut novel, Losing Touch, was released in July 2014. She's currently finishing a novel-in-progress, The Geography of Kitchen Tables. Favorite dessert: rose-flavored macarons. www.sandrajhunter.com.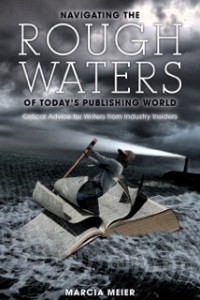 Marcia Meier's poems have appeared in Sage Trail Poetry Magazine, Prime Number, and the anthology Knocking at the Door, Poems about Approaching the Other. She is the author of two published works of nonfiction and a memoir, and holds degrees in journalism and creative writing. She is a book consultant at www.marciameier.com.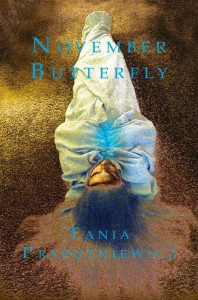 Tania Pryputniewicz: A graduate of the Iowa Writers' Workshop, Tania Pryputniewicz is a co-founding blogger for Tarot for Two and Mother Writer Mentor. Saddle Road Press published her debut poetry collection, November Butterfly, in 2014. Recent poems appeared or are forthcoming at Extract(s), NonBinary Review, One, Patria Letteratura, and TAB. She lives in San Diego, California with her husband, three children, a blue-eyed Husky and one portly house cat named Luna. She can be found online at www.taniapryputniewicz.com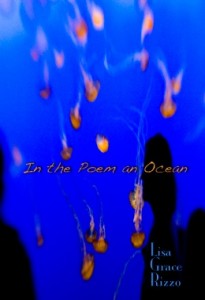 Lisa Rizzo is the author of In the Poem an Ocean, a chapbook (Big Table Publishing, 2011). Her new poetry collection Spelunking is forthcoming from Saddle Road Press. Her work also has appeared in such journals as 13th Moon, Calyx Journal, RiverLit and Naugatuck River Review. Two of her poems received 1st and 2nd prizes in the 2011 Maggi H. Meyer Poetry Prize competition. She blogs at Poet Teacher Seeks World and can also be reached at www.lisarizzopoetry.com.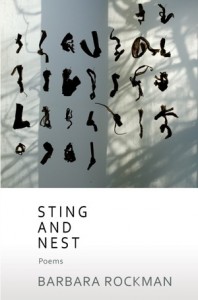 Barbara Rockman teaches poetry and memoir at Santa Fe Community College, Esperanza Shelter for Battered Families and in private workshops in Santa Fe, New Mexico. Her poems appear in numerous journals and anthologies including Askew, Calyx, Bellingham Review, Cimarron Review, Nimrod, bosue andTaos International Review. Twice nominated for a Pushcart Prize, her poems have received the New Mexico Discovery Award, Baskerville Publishers Prize and The MacGuffin Poet Hunt Prize. She is editor of the anthology, "Women Becoming Poems," and author of "Sting and Nest," which received the New Mexico-Arizona Book Award and the National Press Women Poetry Book Prize. Barbara holds an MFA in Writing from Vermont College of Fine Arts. Additional link: Mom Egg's review of Barbara's "Sting and Nest".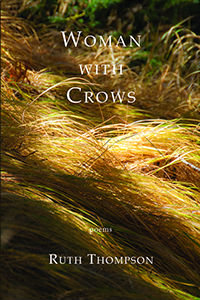 Ruth Thompson is the author of three books of poetry: Crazing, Woman With Crows, and Here Along Cazenovia Creek. Woman With Crows was a finalist for AROHO's To The Lighthouse Prize, and includes poems that won the New Millennium Writings, Harpur Palate, and other prizes. Ruth has performed her poems with dancers Shizuno Nasu and Jennifer Eng. She owns and operates Saddle Road Press. See more at www.ruththompson.net, on YouTube,  and at The California Journal of Women Writers.
Michelle Wing is a poet and writer of creative nonfiction. She is the author of Body on the Wall (poems) and editor of Cry of the Nightbird: Writers Against Domestic Violence. Michelle lives in New Mexico with her wife and a houseful of animals, and is aided in all her creative endeavors by her service dog, Ripley. www.michellewing.com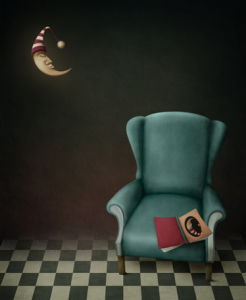 Barbara Yoder: Barbara Ann Yoder has worked as a writer and editor for more than thirty years. Former director of the New Hampshire Writers' Project, she teaches online as an adjunct professor for the New England College School of Professional Writing. She authored The Recovery Resource Book and is currently developing a collection of linked stories. She keeps a blog about writing and the writing life at BarbaraAnnYoder.com and lives in northern California.www.barbaraannyoder.com.
Image © Larissa Kulik, 2013, licensed from Shutterstock.com
You might also like