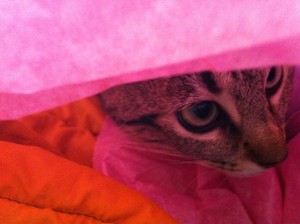 Ready to stop hiding? Get your poetry out there? In this class, in addition to weekly craft lessons and prompts, you'll be offered specific targets and live calls for submissions.
We will draft new poetry, give one another feedback on those drafts, polish those poems, and send them out. This is a poetry workshop for poets craving a supportive writing community that also serves as an accountability team for submissions.
On-line Version for this Course structure: You'll receive a weekly video introduction to the week's prompts and targets for submission. Course will be conducted over a combination of email, Zoom, and private discussion forum. Cost for this six-week course is $290; course runs from Monday, April 24, 2017 through Friday, June 2, 2017. Visit my Wheel of Archetypal Selves Facebook page to IM me there for more information. 
In-Person Version of this course structure: Join me for Second Saturdays: Draft, Craft, Submit at San Diego Writers, Ink. Here is the list of upcoming dates and themes for the workshop:
May 13: Spirituality
June 10: Childhood / Children
July 8: Destinations
August 12: Architecture
September 9: Livestock and Pets
October 14: Omens
Here is the link to sign up for Second Saturdays: Draft, Craft, Submit at SDWI, Liberty Station.
Recently Published Poems by Tania:
Kolmer's Gulch, Silver Birch Press, Lost and Found Poetry and Prose Series, 2017
Kolmer's Gulch 2017  (MP3)
Hades, in Prime Number Magazine, Issue 107, April-June 2017.
Sound recording of Hades (MP3)
Thirteen: Russian River, Perihelion, My Daughter by Candlelight, and Graduation at The Journal of Applied Poetics, Issue 15.
Walking the Laguna, for Reginald Shepherd, TAB: The Journal of Poetry and Poetics (PDF and MP3 versions)
When Elder Becomes Child, hosted at Marisa Gaudy's #365StrongStories series
You might also like