Writing Nontraditional Memoirs
Discussion and Reading at Four Eyed Frog Books
with Marcia Meier, Tania Pryputniewicz, and Ruth Thompson
 Marcia, Tania, and Ruth have been coming to Sea Ranch since 2013 with their long-time women writers' group, the Flamingos. In previous years the Flamingos have met with local writers, and Ruth has given readings and book talks at The Frog. This year they will discuss the joys and challenges of writing nontraditional memoirs, read examples, and answer questions. The event will be followed by a meet and greet sponsored by Saddle Road Press.
Saturday, June 17, 2023 at 1 pm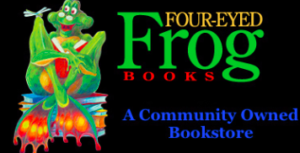 Four Eyed Frog Books
39138 Ocean Drive
Gualala, 95445
The Three Books Under Discussion:
Face, a memoir by Marcia Meier
The Fool in the Corn, a memoir-in-poems by Tania Pryputniewicz
Quickwater Oracles, a year of channeling, by Ruth Thompson
Marcia Meier is an award-winning writer, developmental book editor writing coach, and publisher of Weeping Willow Books. FACE: A MEMOIR is a powerful and moving memoir, an outstanding example of a "braided" structure. FACE has won six major national and international awards.
At age five, Marcia Meier was hit by a car, losing the left side of her face and eyelid. Over the next fifteen years she underwent twenty surgeries and spent days blinded by bandages, her hands tied to the sides of her hospital bed. Scarred both physically and emotionally, abused at school, blamed and rejected by her mother, Marcia survived and went on to create a successful life as a journalist, a wife and mother. But at midlife her controlled world began to fall apart, and Marcia began a journey into the darkness of her past, her true identity, her deepest beliefs – a spiritual and emotional exploration that resulted in the creation of FACE.
Tania Pryputniewicz is the author of THE FOOL IN THE CORN, a poignant memoir-in-poems and other books including Heart's Compass Tarot: Discover Tarot Journaling and Create Your Own Cards. A graduate of the Iowa Writers' Workshop, Tania teaches poetry and tarot-inspired writing classes for San Diego Writers, Ink, Antioch University's Continuing Education program, and privately through her website. She lives in Coronado with her husband, three children, Siberian Husky, a formerly feral feline cat named Luna, and a kitten rescue named Clementine Quill.
In The Fool in The Corn, her second collection of poems, Tania evokes the harsh realities of a childhood in a Midwestern commune, coming of age in a small town on the Russian River in California, finding herself as a poet, navigating the difficult years of marriage and motherhood, and the heartbreaking loss of her own mother. The image of the Tarot Fool, wise innocent and eternal adventurer, weaves throughout the book.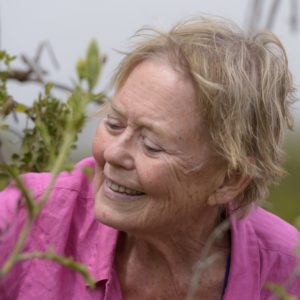 Ruth Thompson is an award-winning poet and channel. She is the chief editor for Saddle Road Press, a freelance book editor, and teaches writing and meditation. QUICKWATER ORACLES is both a collection of conversations with other beings, from birds to dragons, and also an unusual memoir of Ruth's first two years as a channel. It won a 2022 Montaigne Medal and was first runner up for the Eric Hoffer Book Awards Grand Prize.
Ruth began writing in her fifties, after freeing herself from an abusive marriage, about which she wrote in Woman With Crows. Her "transformative" poems, full of "wit and joy and celebration," have been been nominated several times for the Pushcart Prize. Ruth received a BA from Stanford University and a doctorate in English from Indiana University. She now lives in Ithaca, NY with her partner, anthropologist-writer Don Mitchell. Ruth's new book of poems, "Journey Bread," will be published by Broadstone Books in 2024.
You might also like