Poets of Heart's Compass Tarot: A Reading
Hosted by SDWI on Saturday March 20
4 pm PST / 5 pm MT / 7 pm EST
*Free and open to the public
Tarot cards, rich with story seeds, have inspired poetry for years. In celebration of the publication of Heart's Compass Tarot, we gather our contributing poets together to read their tarot poems and discuss the role of tarot in their work. Why does the Fool cross the bridge? What does the High Priestess preside over? Who is the Queen of Swords? What call to action does the Goddess Kali, in her role as Tower, invite? How is the Korean deck, the Hwa-tu structured? The tarot poets take up these questions and more in this vernal equinox reading.
Tarot Luminary Rachel Pollack reads with sister contributors:
Annie Finch, Tanya Ko Hong, Marianela Medrano, Carrie Nassif, Tania Pryputniewicz, the work of ruth weiss (read by Robyn Beattie accompanied by musician Stephen Pryputniewicz), Lisa Rizzo, and Christine Stewart-Nuñez
The reading will be conducted over zoom and the corresponding cards for the poems will be shared on the screen; participants have the opportunity to ask questions following the reading. The poems appear in the Tarot and Poetry section of Heart's Compass Tarot.
Pre-register for the event here: Poets of Heart's Compass Tarot, A Reading.
Annie Finch's seven books of poetry include Eve, Calendars, Among the Goddesses, and Spells: New and Selected Poems (Wesleyan University Press). Annie's poetry has appeared in Poetry, Paris Review, New York Times, and The Penguin Book of Twentieth-Century American Poetry. Her books about poetry include The Body of Poetry and A Poet's Craft: A Comprehensive Guide to Making and Sharing Your Poetry. Annie teaches poetry and magic in her free online womens' community, Poetry Witch (poetrywitch.com).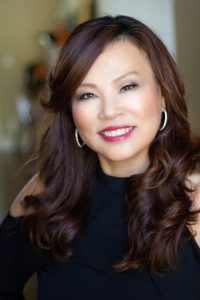 Tanya (Hyonhye) Ko Hong is a poet, translator, and cultural-curator, championing bilingual poetry and poets. Internationally published, she is author of five books, including The War Still Within (2019). Her poetry appears in Rattle, Beloit Poetry Journal, Entropy, Cultural Weekly, and WSQ: Women's Studies Quarterly (The Feminist Press), among others.
Marianela Medrano is a Dominican writer and psychotherapist who lectures across the
country on issues of spirituality with emphasis on the Divine Feminine, cross-cultural psychology, healing and writing. She has been a faculty mentor for the Institute of Transpersonal Psychology, now Sophia University, in Palo Alto, California, and a visiting scholar at Goddard College, in Vermont. She is currently president of the National Association for Poetry Therapy (NAPT). She is the author of seven books of poetry and a children's story.
Carrie Nassif (she, her, hers) is a queer poet, photographer, parent, and psychologist. She lives in the rural Midwest with her spouse, their teen, a 65 pound "lap" dog, an old orange kitty, and a bearded dragon. Her work can be found in The Gravity of the Thing, Pomona Valley Review, Tupelo Quarterly, and various anthologies.
Rachel Pollack is the author of 46 books of fiction and non-fiction and poetry, including two award-winning novels and a series of books about Tarot cards read around the world.  She has been translated into 15 language and has taught tarot in 14 countries.
Tania Pryputniewicz is a heart-centered writing teacher, poet, and tarot muse passionate about inspiring others to engage with hybrid forms from poetry movies to tarot haiku. A graduate of the Iowa Writers' Workshop, Tania is the author of the poetry collection, November Butterfly (Saddle Road Press, 2014) and Heart's Compass Tarot: Discover Tarot Journaling and Create Your Own Cards (Two Fine Crows Books, 2021).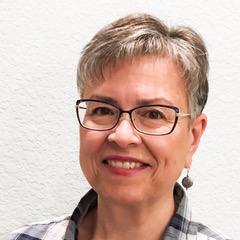 Lisa Rizzo is the author of Always a Blue House (Saddle Road Press, 2016), a finalist in the 2016 National Federation of Press Woman Awards, and In the Poem an Ocean (Big Table Publishing, 2011). Her poetry and nonfiction have also appeared in various journals and anthologies. Visit her at www.lisarizzowriter.com
Christine Stewart-Nuñez, South Dakota's poet laureate, is the author of several books of poetry, including Untrussed (University of New Mexico Press 2016) and Bluewords Greening (Terrapin Books 2016), winner of the 2018 Whirling Prize. This professor of English at South Dakota State University released the poetry anthology, South Dakota in Poems, last October and looks forward to The Poet & The Architect, her book forthcoming from Terrapin Books in 2021. Find her work at christinestewartnunez.com.
Additional links of interest:
Website for the award-winning documentary film, ruth weiss, the beat goddess
You might also like