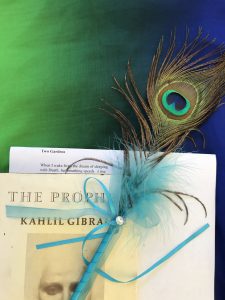 I am so pleased to announce that "Two Gardens" (from Berkeley Postcard, a collection of poems about my mother) has won the first Rockvale Writers' Colony poetry contest on the theme of Time. "Two Gardens" will appear in Rockvale Review Issue Five (November 2019). The prize also includes a week-long residency at Rockvale Writers' Colony.
Founder and Director Sandy Coomer writes so generously here about choosing the poem and the synchronicty of the timing in relation to the residency, its location, and healing a lost opportunity. No love is ever lost. You can read both the poem, "Two Gardens,"  and Coomer's comments here:  Two Gardens
I'm honored to be in this field of finalists:
"Midnight" by George Clark David
"Learning to Swim" by Shahe Mankerian
"Self-Portrait at Thirty-Three" by Michelle Penaloza
Related Link:
Two poems, "City Boys" and "The Marriage Counselor Channels King Solomon" paired with photography in Issue Two, May 2018, Rockvale Review.
You might also like