Daffodils, rain, transport by poetry connecting kindreds everywhere we turned: Hundreds of writers flooding AWP, Portland, where I served writers with three card tarot readings and learned about so many of their own beautiful writing projects and dreams. We dove deep into the heart of writing and soul questions in celebration of my Heart's Compass Tarot and Writing workbook that I'm in the stages of finalizing (forthcoming from Saddle Road Press). It is full of writing and art exercises based on the tarot writing courses I teach and designed to gently guide you on pilgrimage to create tarot cards using your own symbols.
Due to the steady stream of writers visiting our Saddle Road Press table, I didn't get to throw cards for everyone on my sign-up sheet, so if you missed out, please write to me through my contact form—we can make an appointment over Zoom—I absolutely want to honor the offerings. The same holds true of the give-away chapters from the workbook titled (1) Using Tarot Principles to Write Centos and (2) No Failure Angel: Creating a Tarot-Inspired Drawing Based on Three Cards—I ran out of both sample chapters pretty quickly; contact me if you missed out and would like them.
Besides basking in the heat of love exchanged at the Saddle Road Press table, and after a brisk walk in light rain chasing hats and umbrellas with one of my sweet flamingo writer friends for a couple of miles, I loved meeting seven other contributors to the anthology, Unmasked: Women Write About Sex and Intimacy After 50 at an off-site reading hosted by our gracious Weeping Willow Books publisher and editor Marcia Meir.
It's a beautiful time to sign up for my newsletter; I'll be giving away tarot writing prompts as I finish out the chapter on the Minor Mentors, specifically the suit of swords, along with keeping you abreast of the Tarot Workbook's progress and information about upcoming poetry, writing, and tarot writing courses.
I am still interested in running interviews for my Tarot Deck Makers Interview Series; please let me know if there's a particular deckmaker you'd like to hear from. I ask three simple questions:
Which deck did you make and why?
What was your greatest challenge and greatest joy?
How were you changed by the process of making your tarot deck?
You'll find beautiful insights here in the Deck Makers Interviews I've run to date:
The Poet Tarot: Two Sylvias Press
Musician Art Lande: The Art Deck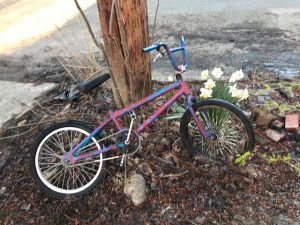 And back on the home soil, in San Diego, when I'm not teaching Poetry Read and Critique  *usually held on Saturdays, this month on Sunday April 14, 10-12 am at San Diego Writers, Ink, you can find me reading tarot cards on the balcony during Reiki Clinic at Yoga with Shawna in Imperial Beach. I'll next be in session Sunday, April 14th from 3:30-6:30 p.m. Book ahead of time to work with me in person, or drop in that afternoon. Hope to see you for poetry or tarot or both.
That same weekend on Saturday the 13th of April, I'll be teaching a free poetry workshop as part of the San Diego Writer's Festival at the downtown public library in San Diego (my class will be on the fifth floor, and starts at 10 am). Check out the full line up of classes and events with so many of our local talented writers and teachers on the website for the San Diego Writer's Festival.You'll also find interviews with writers and information about keynote speaker Piper Kerman, author of Orange is the New Black.
You might also like