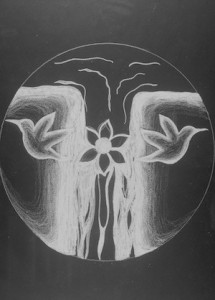 True to my hummingbird ways and love for cross-pollinations, I'm expanding my teaching and editing services to include one-on-one Tarot Consults. It's time to combine my MFA and twenty-plus years as a writing teacher and artist with my twenty-plus years of reading cards.
Though I'll offer a general reading to querents with a question on their minds and an affinity for working with the Tarot archetypes, I am especially in love with a new type of reading I debuted successfully at A Room of Her Own Foundation's Retreat last August titled, Tarot as Poet's Mirror. It was my intention at the outset to read for poets, but I ended up reading not only for poets but also for writers, artists, and those who love to journal. The amended title for this consult is Tarot as Project Mirror with Writing Prompts.
I have a lifelong calling and heart resonance for working with writers, bloggers, artists, mothers, survivors and anyone who likes to journal for greater introspection or create writing or artwork in response to prompts.
1) General Readings:
Hour session on-line focuses on a question of your choice using a nine-card layout. We will pull up to three additional cards to satisfy the question at hand.
Hour Skype Session Consult Fee: $75
3) Tarot as Project Mirror with Writing Prompts:
This offering includes a Skype session based on your project, manuscript, or question using a nine card layout and is followed by a written recap of our session and a list of nine to twelve individualized journaling prompts based on the question, project, or manuscript at hand. You bring your core question and together we look at the messages coming through the cards about possible next steps and direction for inspiration. You continue the work as you respond to the prompts after our reading at your own pace and leisure.
Hour Skype Session plus prompts Consult Fee (including Skype session and follow-up consult fees): $150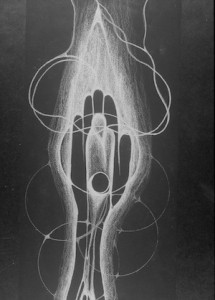 This is the right reading for you if:
You are at an impasse with a particular project, manuscript, or soul question and wish to re-invigorate it with new inspiration or insight
You are image driven and would like to use the archetypes to deepen your relationship to your soul, your project, manuscript, or artwork
You love to journal, blog, write or draw in response to prompts
Other types of readings you may consider (contact me if interested for more information):
Couples Readings
Book Launch Readings
Party or Wedding Reception Readings
 My Approach to the Tarot:
To gain a better understanding of my heart connection and client resonance as well as my relationship to the Tarot, please refer to my Tarot Bio, related links to my Tarot based writing and classes, and a brief post about my Tarot lineage, all below: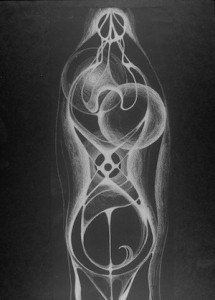 Tarot Bio:
Tania Pryputniewicz has worked with the Tarot for over twenty years. Her Tarot teachers include Reverend Jacqueline of the Temple of Living Prayer and Astrologers Quan Tracey Cherry and Bonnie Orgren. While pursuing her MFA at the Iowa Writers' Workshop, Tania read cards for the Vortex Crystal and Gem Store, The Women's Center, and The Women's Music Festival in Iowa City. She also taught Beginning Tarot during that time and worked one on one with students of the Tarot, publishing "Tarot as Spiritual Midwifery" (an article celebrating the work of the late Angeles Arrien, Icon). Most recently she offered Tarot as Poet's Mirror consults for A Room of Her Own Foundation's Summer 2015 writing retreat for women writers. Tania's Wheel of Archetypal Selves courses combine writing and journaling in conjunction with the study of the Minor Mentors and Major Arcana.
Tania's poetry collection, November Butterfly, was published by Saddle Road Press in 2014. She lives in San Diego with her husband, three children, one Siberian Husky and two tubby housecats. Visit her website, her personal blog: Feral Mom, Feral Writer, a blog she curates for writing mothers: Mother Writer Mentor, and Tarot for Two where she co-blogs with writer Mary Allen.
Consult Testimonials:
I had the great pleasure of receiving a tarot reading from Tania when in the midst of creating a portfolio of imagery entitled 'Heroines.' Tania's attention to the reading was clear and perceptive. Her extensive follow-up notes concerning the reading were quite helpful and gave me additional confidence to proceed with the project. I ended up receiving a Julia Margaret Cameron award for the portfolio, and it was exhibited at the 2016 Foto Biennale in Berlin. I am quite certain that my interaction with Tania through the tarot reading that summer was a factor in the success I attained that year. I would definitely work with her again in the future.
—Elizabeth Kenneday, Photographer/Writer
 I had a consultation with Tania at a time when I felt disorientated on my general path in life as a poet; she was a valuable help to me in clarifying what I was searching for and defining my obstacles. Also her writing prompts gave me inspiration to kick-start and structure a budding poetic project that I am still working on. I loved the chance to choose between several gorgeous decks of card and being able to pick the one that felt just right to me at the moment. Tania is insightful and warm and made me feel comfortable in sharing and elaborating personal thoughts. I truly enjoyed the session and wouldn't hesitate to do another one or to recommend her to anyone looking for an alternative kind of input to their writing.   
—Cindy Lynn Brown, Danish/American poet
Tarot Based Writing and Related Links:
Your Tarot Adventure: Tarot Writing Exercise for You
My Tarot Lineage on The Royal Road: 100 Butterflies and a Bicycle (originally published at Feral Mom, Feral Writer)

The summer I graduated from college, I was living in the Sacramento Valley, surviving a record heat wave and the state of indecision that descends on every undergrad: where do I go from here? In search of shade, I threw on a pair of overalls and headed out by bicycle towards the olive groves. Tar from the road stuck to my tires while heat-waves wrinkled the horizon. Suddenly, the sky filled with hundreds of butterflies fluttering softly in droves across four lanes of traffic from Interstate 80 and down the frontage road, wafting over my hair and shoulders, fluttering between my tire spokes and peddles. I braked and hopped off, the road littered with pale yellow wings of the cabbage whites. What to make of the omen, I wondered, and filled my bike basket with handfuls of the glittering wings of the perished and rode home.
At that time I had trouble taking responsibility for my future or claiming a space of my own, crisis plaguing my love relationship. I meant to ask for a room of my own to write in but hadn't, meant to write daily but wasn't. So I staked out a corner of the bedroom, filling a basket with rocks and pine cones and the limb of a madrone tree the neighbor had cast out on the curbside. Below the tree limb, I scatted the lifeless butterflies on driftwood I had gathered earlier at the mouth of the Russian River where it meets the sea in Jenner. I felt oddly calmed by the stilled butterflies, inert and grounded just like I was.
Later that day, I found a deck of tarot cards tucked into the bookshelf. It was my lover's, but not being used, and from that day on, the colorful cards became my quiet allies as I turned inward to begin the long journey to wholeness through listening. Without the deck's corresponding book of explanations, I began my tarot journal by pulling one card and meditating on its possible meaning each day, guessing at the interpretations, reading each card as if it were a dream delivered in the night. I found a temple nearby where self-teaching was celebrated and learned more about the tarot under a woman named Reverend Jacqueline.
That summer of inner contemplation culminated in my decision to formally pursue my dream of becoming a writer. I applied to grad school. In the heartland I attended the program of my dreams. In addition to its university community, Iowa City hosts an intense group of spiritual pilgrims, scholars, channelers, psychics and body workers including (at that time) astrologers Quan Tracey Cherry and Bonnie Orgren. Both of them offered me a deeper look at the tarot through the lens of astrology.
Eventually, post MFA, while scoring essays by day and teaching as an adjunct English instructor by night, I'd give tarot readings between shifts as a retail girl at The Vortex Crystal and Gem Store in Iowa City. Working there meant exposure to a diverse braid of seekers and speakers. Sadly, The Vortex has since closed its doors, but I will always remember the crew of brilliant fellow workers (and our employers, generous and large-hearted enough to watch over us all like protective parents). Nor will I forget what it was like closing a late night shift, the store at last void of customers, the massive vibrant brown and red hued Buddha in the front window next to the door-sized purple amethyst crystal cathedral, snow falling steadily outside, diagonally, while I vacuumed between the thousand beautiful items I hoped to someday be able to afford.
Testimonials:
As a published poet whose writing has plumbed the depths of the symbolic world underpinning the Tarot, and as an illuminating guide and teacher to their archetypal keys, there are few, if any, other mentors of Tania's calibre whose call to follow the threads of meaning will carry you to the spaces within where you have long yearned to go. I recently took Tania's class on the Wheel of Archetypal Selves, and was amazed each week not just at Tania's deeply intuitive responses to my work, but even more so at the places and levels of inner understanding to which she led me. Tania teaches as if she is transporting her students on a magic carpet through the landscape of the Tarot. I cannot recommend her classes highly enough! —Edith O'Nuallain, Ireland
I've taken all of Tania Pryputniewicz's Tarot classes (and two of her blogging classes) and her course materials are always stimulating and inspiring. I've learned to think about the Tarot in a different way thanks to Tania's writing exercises. Tania always makes very insightful and helpful comments. It's a great dialogue—we've learned together. I've learned so much about the Tarot, and about myself through this class. I think some people might be put off by the idea of working with the Tarot, but Tania connects the cards to life and we've had such great conversations about life and love and more as we've worked through the major arcana. —Mary C., Pine CO
Tania Pryputniewicz's knowledge of the tarot and writing and combining the two is incredible. The exercises she sends and the feedback are always right on target and she provides additional exercises for certain topics (as they arise). I still re-read some of her feedback for inspiration. —Lynn W., Irving TX
I loved the materials Tania Pryputniewicz presented and the responses she gave to what I managed to write…I LOVED the materials and the instructor. I will come back to them for some time and they will continue to inspire and inform my writing. —Marsha P., Bala Cynwyd PA
You might also like